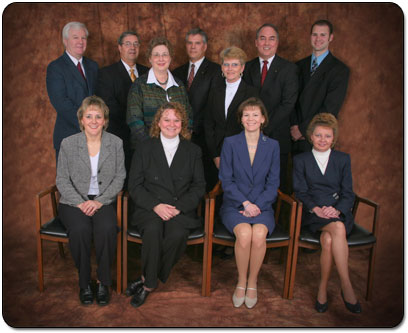 Boyce, Spady & Moore PLC is a local accounting firm in Suffolk, Virginia formed in 2003 through the merger of its principals, John R. Boyce, Frank A. Spady III and Robert M. Moore, Jr. whose respective firm histories each date back to the early 1980's.
Our success has been built upon the value we place in relationships, the personal and complete service we provide each client, and our reputation for ethical, accurate and thorough reporting.
Our clients include individuals, businesses, trusts, estates and not-for-profit organizations. We serve construction companies, service companies, medical practices, credit unions, professional firms, real estate companies, government contractors, manufacturers, retailers, and small businesses. We help emerging businesses establish themselves with start-up programs and financial advice. We also provide a wide range of pension and employee benefits services and advice.