Home
Experience.  Integrity.  Accuracy.

Since 2003, Boyce, Spady & Moore PLC has built a reputation for providing exceptional service for all of our clients' accounting needs.  We pride ourselves in being able to offer accurate and individualized advice whether those needs are specific to Virginia and North Carolina or outside of the area.  With offices in both Suffolk and Smithfield, our certified public accountants and professionals look forward to helping you manage and grow your personal and business finances.
---
Remembering Nancy Wyatt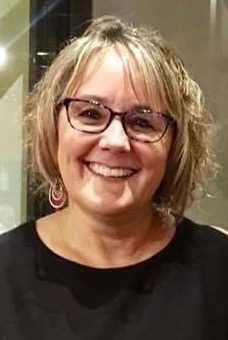 Boyce, Spady & Moore PLC is sad to announce the death of a member of our team. Nancy Lynn Wyatt was the Office Manager of the firm since it was formed in 2003 and was well loved by her coworkers and clients. She greeted everyone at the front counter with a beautiful smile and gentle demeanor. Her absence from our office has left a vacancy that will be very difficult to replace.
Nancy passed away May 10, 2023 after a hard-fought battle with cancer.  She was born in Providence, RI, the daughter of Arlene Blake Drewry and the late Allen "Sonny" Neil Drewry.  Nancy was a member of Elevate Church where she served in the nursery ministry.  She enjoyed wine tasting, going to the beach, fishing and most of all, spending time with her family.
Nancy is survived by her husband, William David Wyatt, Jr.; daughters, Kristen Nicole Sutphin, Brooke Michelle Sutphin; step-children, William D. Wyatt III, Emma Rose Wyatt; grandchild, Harper Lily Babb; sister, Karen L. Pannill (Mike); niece, Abbi Pannill Osborn; nephew, Brent Michael Pannill.  
Please join our firm in remembering Nancy.
---